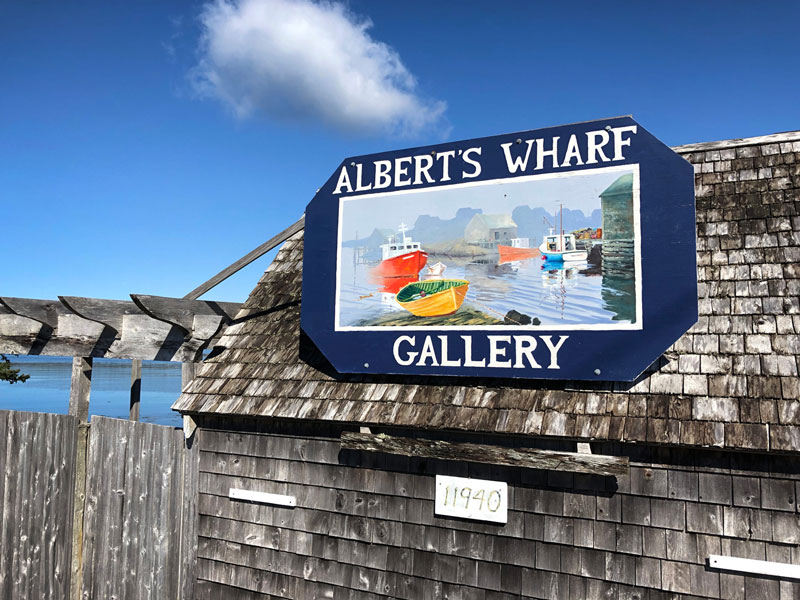 Albert's Wharf Gallery
I closed this gallery in 2022 when I opened my new gallery at deGarthe's studio in Peggy's Cove.

Since 1992 I had made my living by selling my artwork from Albert's Wharf Gallery in French Village. The Gallery was an old fishing shack where Albert Burchell, a well-known fisherman, sold his fish to the public for many years. Don't be fooled by the rustic exterior because the inside of this unique gallery is remarkably beautiful, highlighted by a stone fireplace and views of St. Margaret's Bay.

Inside the gallery you'll find a unique Nova Scotian flare to my display of artwork. Rustic charm combined with a traditional maritime flavour complement the style and theme of my many watercolour paintings.